Know your BFEE: Hitler's Bankers Shaped Vietnam War
Averell Harriman
, (Photo-right) Democrat, former governor of New York, ambassador plenipotentiary and advisor to presidents, one of the wealthiest men in America and the Bush family business patron that helped arm Adolf Hitler and the NAZI Party – THAT Averell Harriman –
SAT on a document that would've led to peace talks with Vietnam in 1962.
The Boston Globe reported the story last week, but Corporate McPravda has been slow to, um, pass the word.


Papers reveal JFK efforts on Vietnam

By Bryan Bender
Boston Globe Staff
June 6, 2005

WASHINGTON -- Newly uncovered documents from both American and Polish archives show that President John F. Kennedy and the Soviet Union secretly sought ways to find a diplomatic settlement to the war in Vietnam, starting three years before the United States sent combat troops.

Kennedy, relying on his ambassador to India, John Kenneth Galbraith, planned to reach out to the North Vietnamese in April 1962 through a senior Indian diplomat, according to a secret State Department cable that was never dispatched.

SNIP…

A draft cable dated the same day instructed Galbraith to use Desai as a ''channel discreetly communicating to responsible leaders North Vietnamese regime . . . the president's position as he indicated it."

But a week later, Harriman met with Kennedy and apparently persuaded him to delay, according to other documents, and the overture was never revived.

SNIP…

At the urging of Nehru, Galbraith met with the Polish foreign minister, Adam Rapacki, in New Delhi on Jan. 21, 1963, where Galbraith expressed Kennedy's likely interest in a Polish proposal for a cease-fire and new elections in South Vietnam. There is no evidence of further discussions between the two diplomats. Rapacki returned to Warsaw a day later. Galbraith wrote in his memoirs that it was not followed up.

CONTINUED, MUST READ COPY DISTRIBUTE WIDE AS POSSIBLE, PLEASE…

http://www.boston.com/news/nation/washington/articles/2005/06/06/papers_reveal_jfk_efforts_on_vietnam/?page=1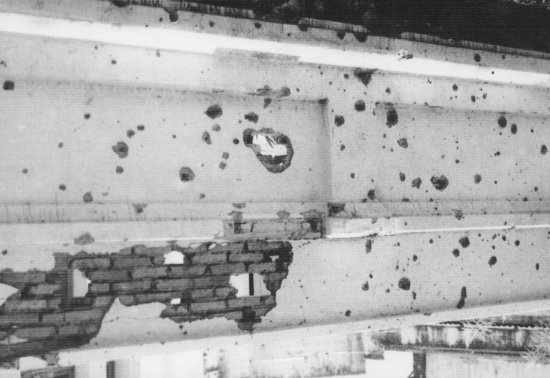 Harriman also played a key role in turning the removal of Diem from office into the assassination of Diem.
Here's what the press corpse missed regarding Averell (Along with Jackson "BCCI" Stephens, my widow helped finance the Arkansas fellow's campaign) Harriman's involvement in Vietnam.
Who changed the coup into the murder of Diem, Nhu and a Catholic priest?


From The Secret History of the CIA by Joseph Trento:

EXCERPT…

Who changed the coup into the murder of Diem, Nhu and a Catholic priest accompanying them? To this day, nothing has been found in government archives tying the killings to either John or Robert Kennedy. So how did the tools and talents developed by Bill Harvey for ZR/RIFLE and Operation MONGOOSE get exported to Vietnam? Kennedy immediately ordered (William R.) Corson to find out what had happened and who was responsible. The answer he came up with: "On instructions from Averell Harriman…. The orders that ended in the deaths of Diem and his brother originated with Harriman and were carried out by Henry Cabot Lodge's own military assistant."

Having served as ambassador to Moscow and governor of New York, W. Averell Harriman was in the middle of a long public career. In 1960, President-elect Kennedy appointed him ambassador-at-large, to operate "with the full confidence of the president and an intimate knowledge of all aspects of United States policy." By 1963, according to Corson, Harriman was running "Vietnam without consulting the president or the attorney general."

The president had begun to suspect that not everyone on his national security team was loyal. As Corson put it, "Kenny O'Donnell (JFK's appointments secretary) was convinced that McGeorge Bundy, the national security advisor, was taking orders from Ambassador Averell Harriman and not the president. He was especially worried about Michael Forrestal, a young man on the White House staff who handled liaison on Vietnam with Harriman."

At the heart of the murders was the sudden and strange recall of Sagon Station Chief Jocko Richardson and his replacement by a no-name team barely known to history. The key member was a Special Operations Army officer, John Michael Dunn, who took his orders, not from the normal CIA hierarchy but from Harriman and Forrestal.

According to Corson, "John Michael Dunn was known to be in touch with the coup plotters," although Dunn's role has never been made public. Corson believes that Richardson was removed so that Dunn, assigned to Ambassador Lodtge for "special operations," could act without hindrance.

SOURCE:

"The Secret History of the CIA." Joseph Trento. 2001, Prima Publishing. pp. 334-335.


For years, Nixon and the Reich wing tried pinning the Diem assassination on JFK. E Howard Hunt even planted phony cables so stating in his White House safe.
http://www.apfn.org/apfn/ehhunt.gif
What purpose could these serve, other than to blacken the Kennedy name? Try obscuring the trail of President Kennedy's assassins.


The Pentagon Papers

EXCERPT…

One of the most important narratives of this event was written by Edward G. Lansdale in his autobiography In the Midst of Wars. Few Americans, if any, knew Ngo Dinh Diem and the situation in Vietnam from 1954-68 better than Ed Lansdale. He wrote:

As the prisons filled up with political opponents, as the older nationalist parties went underground, with the body politics fractured, Communist political cadre became active throughout South Vietnam, recruiting followers for action against a government held together mainly by the Can Lao elite rather than by popular support. The reaped whirlwind finally arrived in November 1963, when the nationalist opposition erupted violently, imprisoning many of the Can Loa and killing Diem, Nhu, and others. It was heartbreaking to be an onlooker to this tragic bit of history.

It was some time before the news became known that Diem had fled to Cholon and been captured and killed there. This news was flashed around the world; this was the story that everyone heard. The public never heard of the planned flight to Europe that the Kennedy administration had arranged for him.

Thus it was that the file of routine cable traffic between Washington and Saigon eventually became known with the release and publication of the Pentagon Papers. This is how it happened that Howard Hunt was able to locate certain top-level messages to and from the White House and Ambassador Lodge in Saigon that contained information referring to "highest authority"--the cable traffic code for President Kennedy.

None of these messages contained any reference to a plot to kill President Diem and his brother or came even close to it. Concealed within these messages were carefully worded phrases that gave Ambassador Lodge the information he needed in order to direct all participants into action and to begin the careful removal of the two brothers to Europe by commercial aircraft.

According to information that came out during the Watergate hearings, those files that had been forged to smear President Kennedy were put in Hunt's White House safe, where they remained until discovered by investigators later.

SNIP…

There is much about this episode that has become important upon review. There are those who have been so violently opposed to Jack Kennedy and all that he stood for that they have stooped to all kinds of sordid activities to smear him while he was alive, to attack his brother Bobby while he was still alive, and to hound Sen. Edward Kennedy to this day. Nixon's gratuitous reference to Kennedy's "complicity in the murder of Diem" after a decade of silence on that subject speaks for itself. The efforts of Howard Hunt and Chuck Colson (both employees of the White House at the time) to dig up old files in order to besmirch the memory of President Kennedy provide another example.

SNIP…

http://www.maebrussell.com/Articles%20and%20Notes/Pentagon%20Papers.html


They are traitors and war mongers, this BFEE.